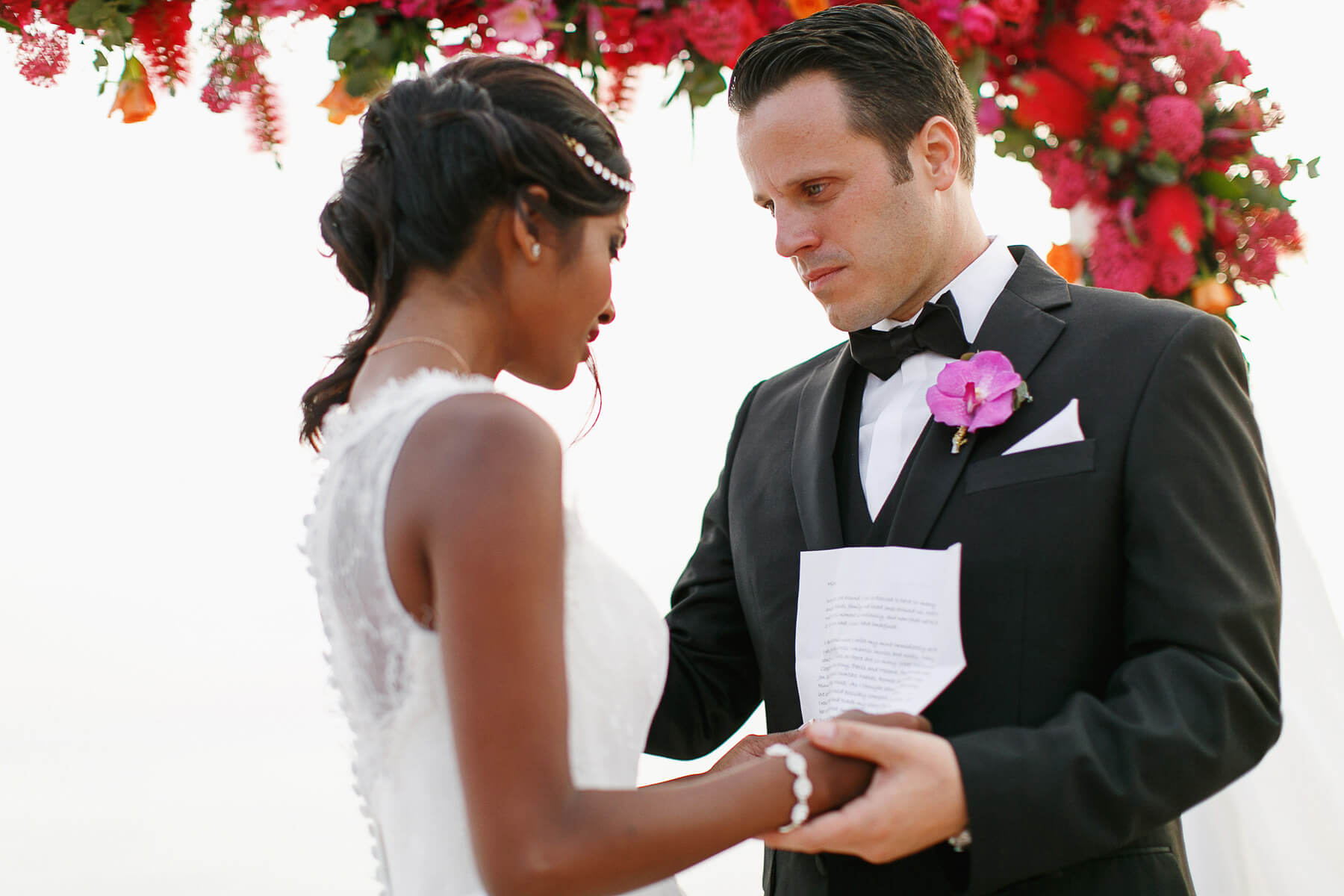 This is a time in my career as a destination wedding photographer when I undertake very few weddings. Couples are no longer mere clients for me (maybe I have never seen them this way); now every couple I work with has a special place in my heart. In every story that I shoot, I feel not like an observer, but like a fellow-traveller… and a friend. And the freedom to take pictures only of what I love makes me genuinely happy. No, I haven't solved my financial problem; I just choose happiness over what most of us consider professional success.
The chance to meet Biby and Michel and to get to know them better simply confirmed the above choice. Their story had all those elements that I have been looking for in my work projects ever since I took the decision to choose carefully my shootings. Biby and Michel tied the knot in Costa Navarino. The mastermind behind their perfect wedding was Vana Efkleidou and her White Ribbon Boutique Events team. The couple would make any wedding photographer happy: two beautiful people so much in love… There was love in every look, every touch, every word… Costa Navarino became the perfect location for their story. Published on Wedding Chics
Biby and Michel, thank you for everything!